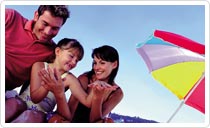 Newmans Pharmacy offers a complete travel health service. We can administer and supply vaccines and anti-malarials. We offer tailored and useful travel advice and benefit from stocking a range of travel goods such as: first aid kits, anti-diarrhoeals, travel sickness medicines, mosquito repellents and much more! Newmans Pharmacy aims to ensure you have a safe and healthy trip.
If you would like to attend a Travel Clinic or speak to a Pharmacist regarding vaccinations and pending travel arrangements, you will need to complete the form below and bring it with you to the Clinic.
Please, find the attachment: Travel Clinic form
Please fully complete all sections on this attached form , including dates of all your previous vaccines. Please check the form is accurately completed before attending the clinic. Incomplete forms may result in cancellation of your appointment.
A consultation fee of £20 is charged to each client at the start of the consultation. Any client who purchases vaccinations and/or antimalarials will be refunded the £20 charge and will only be charged for their purchases.
Clients are reminded to arrive at least 15 minutes before thier appointment with a full written history of vaccinations, medical conditions and medication they currently use. We require the dates when you had vaccinations. This information should be obtained from your GP or Clinic prior to your appointment. If this information is not available at the time of your appointment, or if you arrive late for your appointment your appointment will be cancelled.
If you think during your travels you might have been exposed to an illness, or you feel unwell after returning or whlist you were there contact your GP IMMEDIATELY. You can discuss any concerns with us.
Book Now